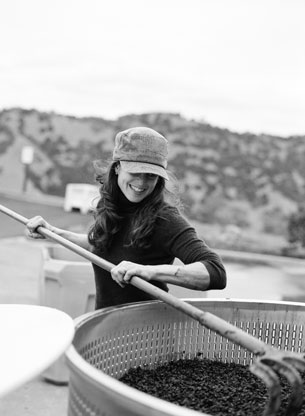 Winemaker
The culture of wine has been a part of my life since I can remember. My dad had a wine cellar, which was the source of my childhood wine bottle collection — I also collected rocks, an early indication of my future as a winegrower. Wine accompanied every gourmet dinner my mom prepared nightly; this combination of food and wine was an important part of our family evenings together.
I always had an intense curiosity for science, a huge appreciation of art, and a gravitation toward and revitalization in nature — all which dynamically come together in winemaking. In 1998, I moved to California to attend the MS program in Enology at UCDavis.
Since UC Davis, I have worked with Heidi Barrett, Kathy Joseph, Michel Rolland, and David Abreu. Since 2004, I have been the winemaker for some exciting projects, including Cellers Melis (Priorat), Kenzo Estate, Fort Ross, Sarocka, Scullly, Arrow & Branch, and Bryant Family Vineyards. I am currently focused solely on Keplinger Wines.
I absolutely love what I do — I constantly strive to make great wines, respond to the curveballs of Mother Nature, and respect that each wine is a reflection not only of its origin, but the variables and characteristics of a particular vintage.
Helen Keplinger